Custom Jewelry, The Paul Bensel Jewelers Way
Custom Jewelry, The Paul Bensel Jewelers Way
At Paul Bensel Jewelers we have been creating custom jewelry for nearly four decades. Along the way, as technology has evolved, the tools we utilize to make our custom jewelry has progressed accordingly. We now primarily use Computer Aided Design technology to create our one of a kind pieces. However, when the occasion calls for it, we do still hand fabricate jewelry from scratch.
We take specific steps following a proven process to create the perfect piece of jewelry designed just for you. The important thing to remember when working with us to make your custom piece of jewelry is that you are every bit as important to the design process as we are; you have just as much to do with the creation of your jewelry as we do.
The first step is to draw a basic design using software called Matrix. We take your basic design concept and interpret it by way of our software.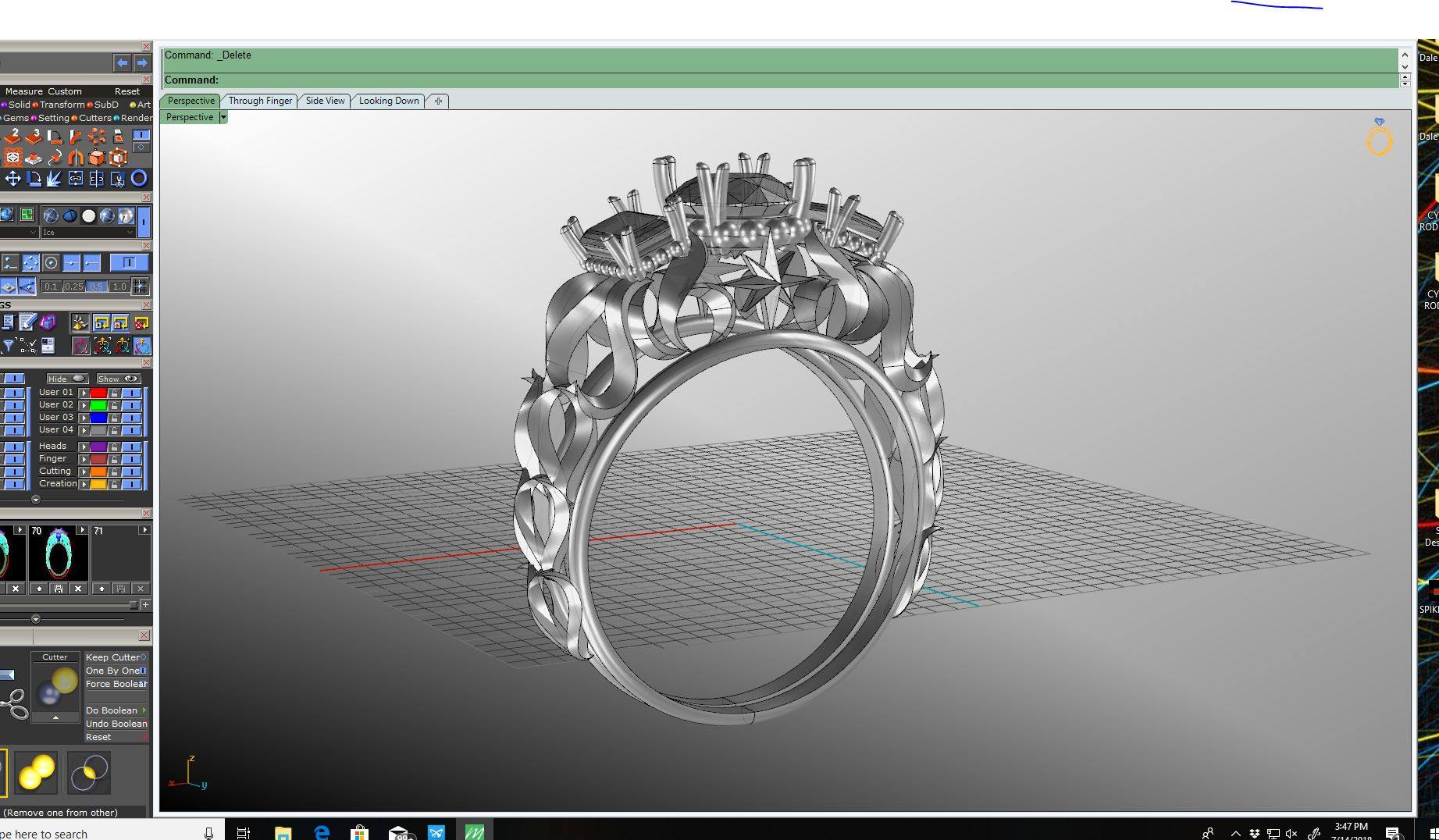 Once you have seen the basic design and approve of the general concept, we generate a Computer Aided Design (CAD) image.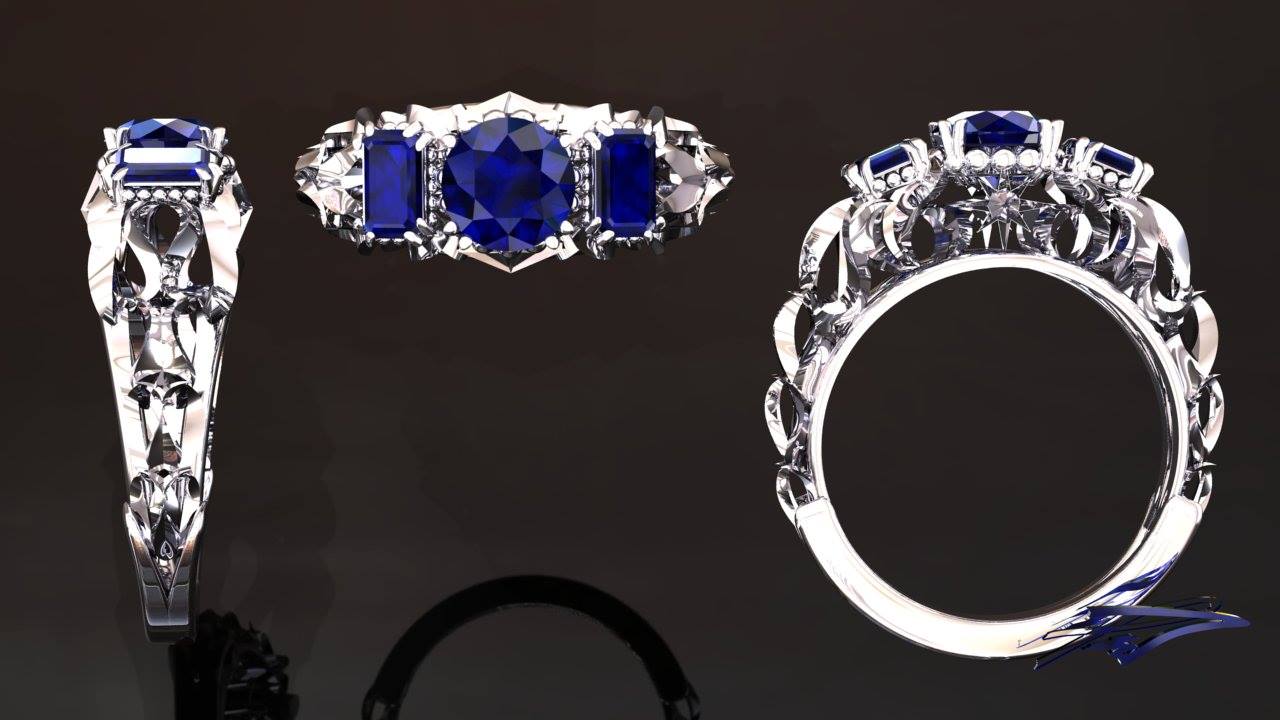 Seeing the CAD image will give you a really good feel for what the final product will look like. At this point in the design process, we encourage our clients to be brutally honest with respect to aspects of the ring they like and those that they dislike. We have the ability to change virtually anything about the ring at anytime, and we take no offense if some aspect of the ring is not liked. After all, this is not for us: this is for you.
The next phase is to print/mill a model of the custom piece. Having a physical model of the custom piece of jewelry is essential, especially for the more complex design. Once the model is printed and prepared, a lost wax casting is then performed. This yields a casting of the new custom piece.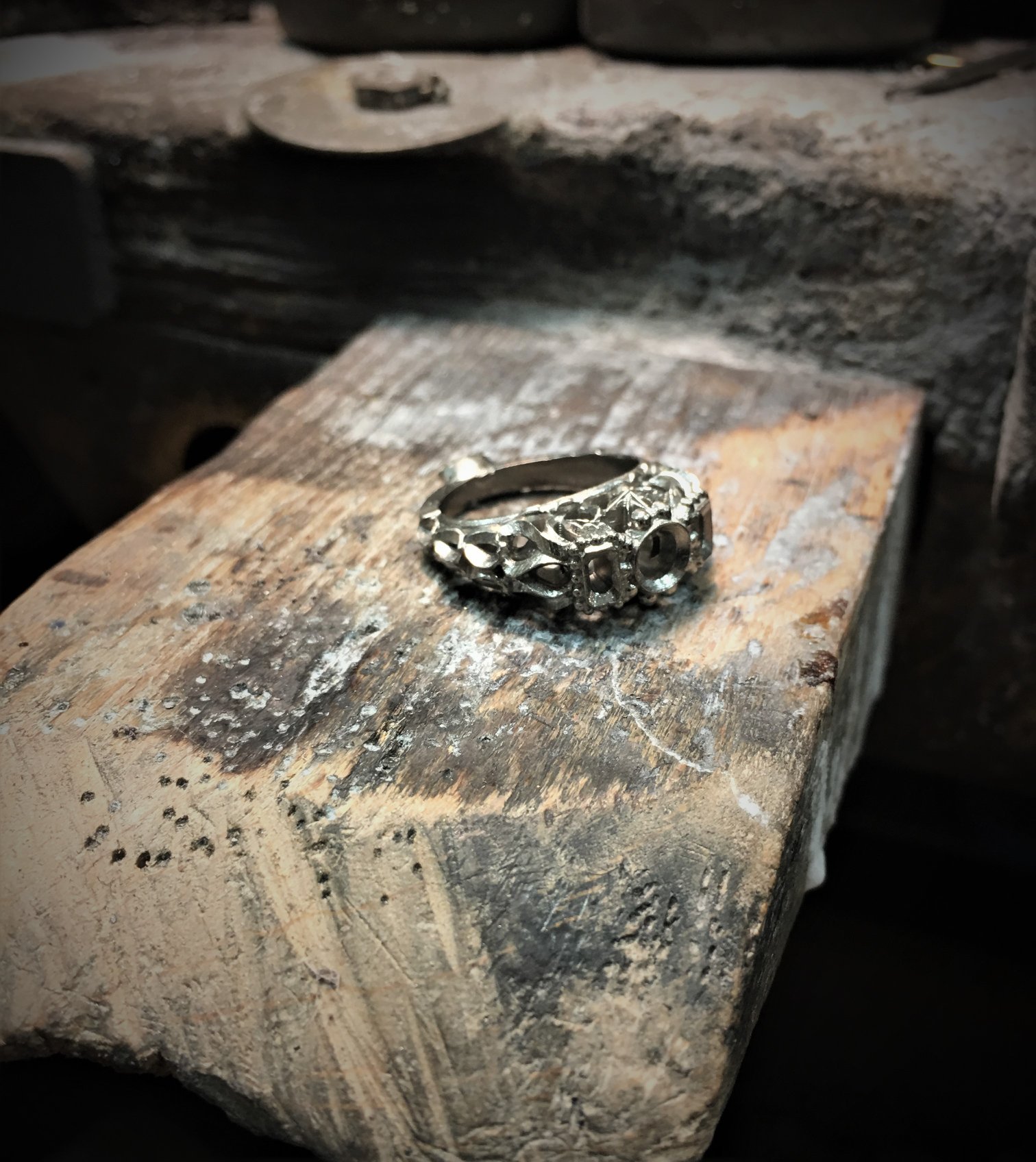 After the wax model is approved, following any needed modifications, we perform a lost wax casting. Casting jewelry correctly is an exact science that Paul Bensel Jewelers mastered decades ago, and still performs today with the utmost precision.
Upon completion of the casting process, the jewelry is polished and the stones are set by a master jeweler. Once the item is polished and stones are set, the newly created custom jewelry has the finishing touches applied.
What emerges as a result is a truly one of a kind, wearable piece of art.